How long have you been swimming for? I've been in the pool since I was 6 months old, but started competing when I moved to New Zealand at the age of 9.
What would you consider your greatest achievement? Being selected to represent New Zealand at the State Championships in Canberra this year.
What you enjoy most about swimming? Travelling out of town to away meets.
Who is your inspiration and why? Zac Reid because of his determination, dedication and the hard work he puts in.
What goes through your mind on the starting block? Be aggressive, race smart and hard. Remind myself I've got this.
What keeps you motivated in the sport of swimming? Family, friends and the thrill of racing.
What has been the best piece of advice given to you? You can only control what you do and how you see things. Focus on what you can control.
Do you have a pre competition ritual? Yes
What would we find you doing when not in the pool? What are your interests outside of swimming? Working as a swim teacher, spending time down at the beach or spending time with family and friends.
Any advice be to a young competitive swimmer? Have as much fun doing what you love and always live in the moment.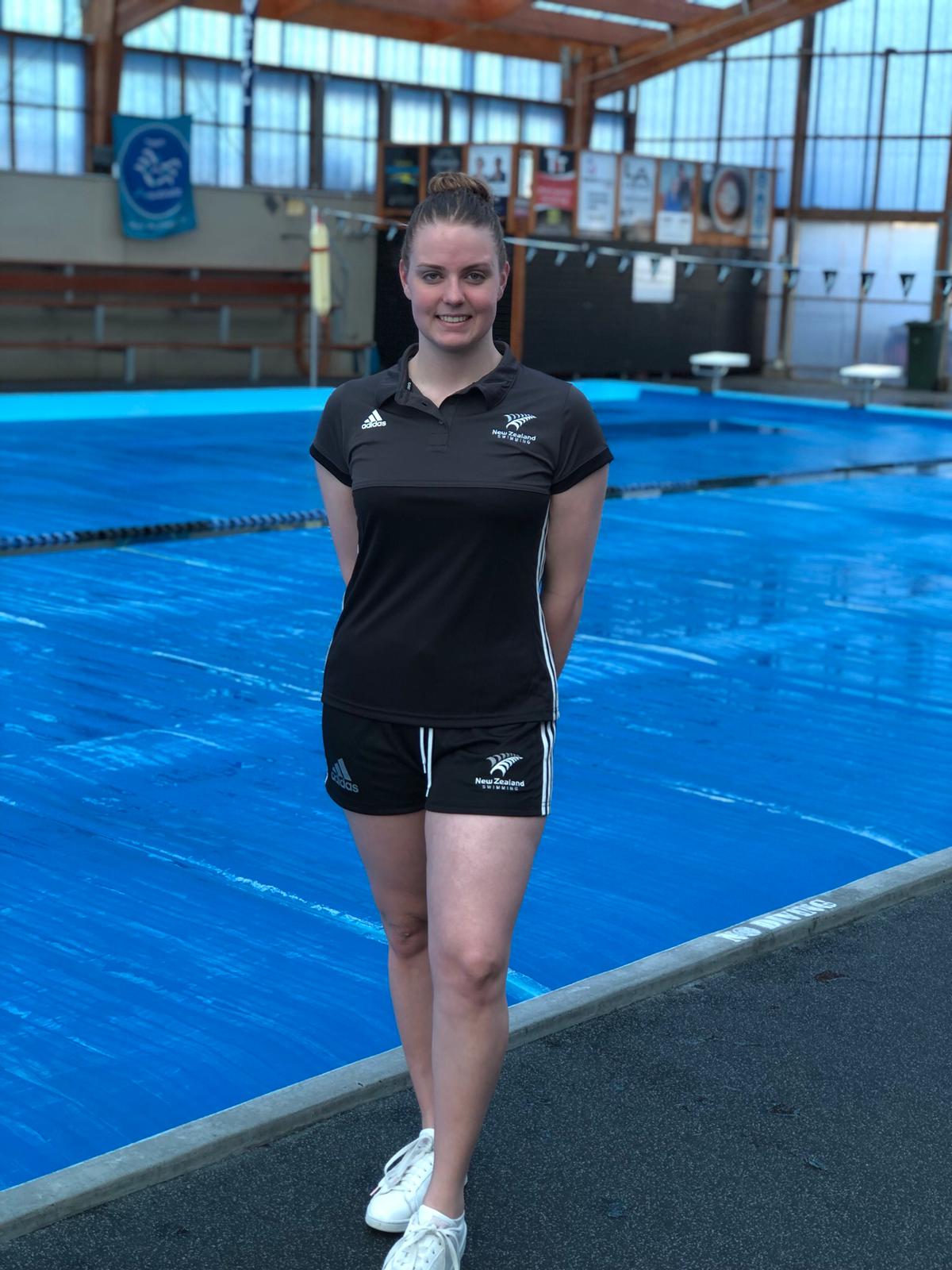 Photo Credit: SNZ