How long have you been swimming?
10 years
What would you consider your greatest achievement?
Becoming Aqua Black #269 and competing at the 2019 Fina World Aquatic Championships
What do you enjoy most about swimming?
Being able to meet heaps of new friends and travel the world competing.
Who is your inspiration and why?
Caeleb Dressel as he is one of the most talented swimmers the world has ever seen.
What goes through your mind on the starting block?
Not much I try to keep my head clear and prepare for my race to come.
What keeps you motivated in the sport of swimming?
Knowing that I will only get better and swim faster with hard work.
What has been the best piece of advice given to you?
Hard work beats talent when talent fails to work hard.
Do you have a pre competition ritual?
No, I just do whatever makes me feel relaxed on the day. Sometimes I listen to music sometimes I don't.
What we would find you doing when not in the pool? What are your interests outside of swimming?
At home sleeping, listening to music, studying or down at the beach in the summer in the surf.
Do you have any advice to young competitive swimmers?
Knowing hard work brings results, and just turning up to training isn't enough.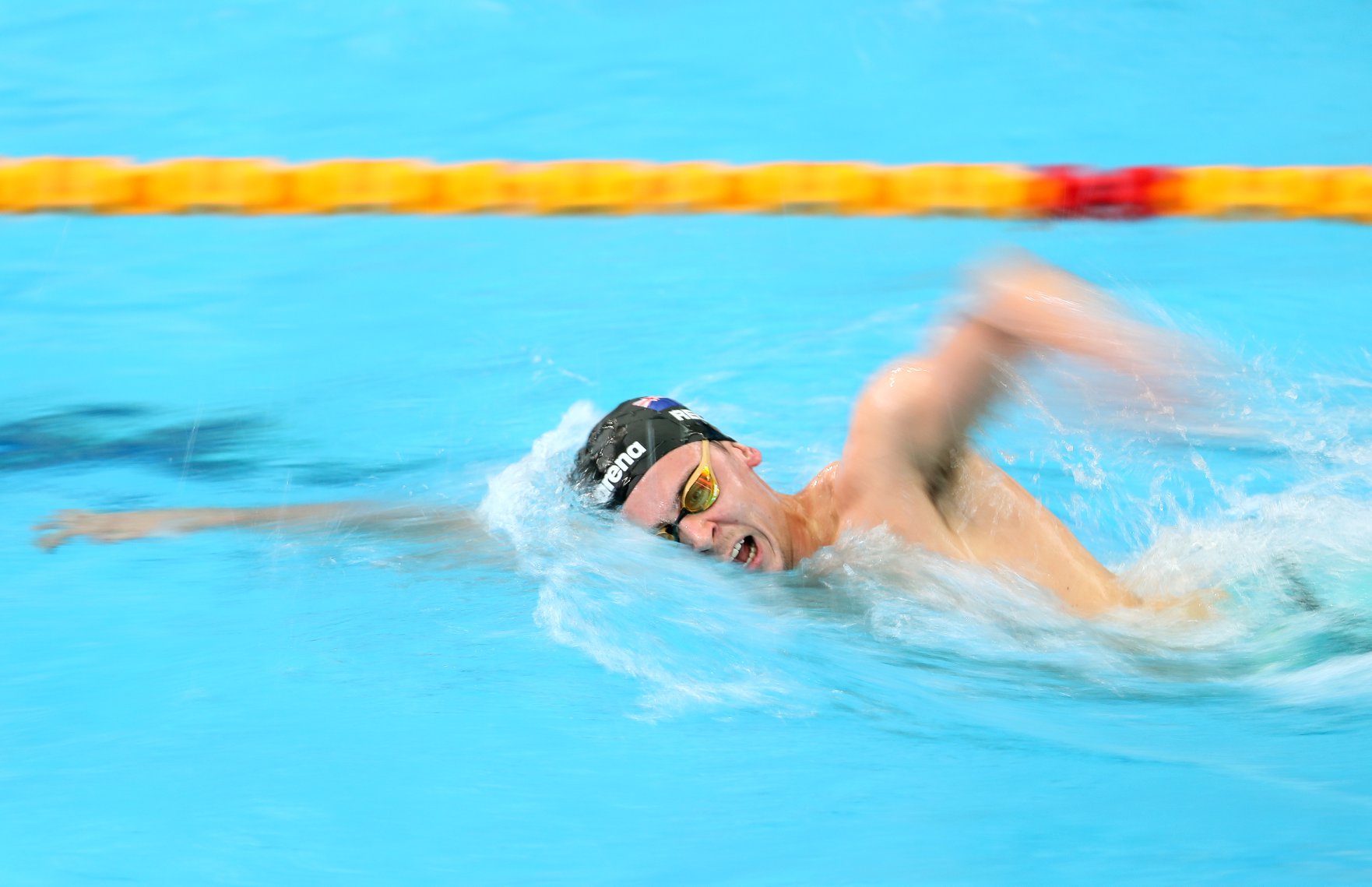 Photo credit to SNZ